"EYES ARE THE WINDOWS OF THE SOUL"
Eyes get noticed by a person in the first place. So the eyes should always look pretty and attractive, and for that correct makeup should be used. Here are some eye makeup tips :
EYELINERS
Eyeliners can reshape an eye adding depth and dimension. Eyes should always be highlighted with the eyeliner. First, the eyes should be cleaned with a proper makeup remover. Then the eyeliner should be applied. When you have such pretty eyes, highlight them and attract attention to your pretty eyes.

Eyeliners are 5 types- Pencil eyeliner, liquid eyeliner, gel eyeliner, cream eyeliner and powder eyeliner. Pencil eyeliners are easy to carry and best for beginners, only on stroke around the lashes and you are done. Even smudge-free eyeliners are available in the market, make sure you choose the right one.
Liquid eyeliners are well renowned for the sophisticated and classy look. Gel eyeliners are generous, best for people who are not skilled at applying. It is great for giving smokey effects to the eyes. Cream eyeliners are similar to Gel eyeliners and are said to be interchangeable. Powder eyeliners can be used with any stiff angled brush with your favorite eyeshadow.

EYESHADOWS
Eyeshadows are available in different colors. You can use it according to the occasion and your outfit. Avoid using dark colors during the day as it is best suited for the night occasions.
Use a primer and a white pencil if you want your eyeshadow to stand out in the crowd. Use creamy pencil for smoky eyes. Use a blotting paper to remove excess eyeshadow.


MASCARA

Mascara's are supposed to complete the look of your eye by batting those eyelashes. It makes your eyes look big and beautiful.
While applying eyelashes apply from the roots and not the tips, it makes your eyelashes voluminous. Also, you can use a tissue under the eyes to avoid smudging. To curl your lashes blow dry before applying mascara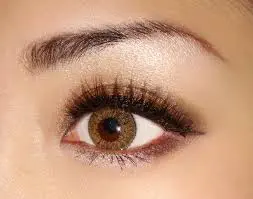 EYE MAKEUP REMOVAL
For removing eye makeup, wet a cotton and use eye makeup remover to remove all the makeup from your skin to keep your skin healthy.
If makeup removal is not available, various alternatives like vaseline, olive oil, and baby shampoo can also be used.